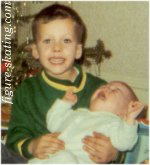 On October 13 in the year of 1969, Nancy Ann Kerrigan was born in Woburn, Massachusetts to proud parents, Brenda and Daniel. Nancy's parents also had two little boys named, Mark and Michael. The Kerrigan family lived in Stoneham, Massachusetts.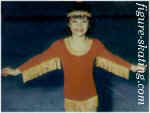 Nancy began skating at age two while playing ice hockey with her two older brothers. It was her mother's suggestion that Nancy take figure skating lessons at the nearby indoor rink, Stoneham Arena. A self-described tomboy, Nancy was originally resistant to the idea of figure skating but soon grew to love it. At age six, she appeared in her first ice show.
By age eight, Nancy's coach, Theresa Martin noticed her startling talent and suggested Nancy begin taking private lessons with her. One year later, Nancy competed in her first competition, the Boston Open. She placed second but was nowhere to be found when the award ceremony began. Nancy had run outside to play on some swings. and had forgotten to stay and wait for the results. Luckily, she made it to the ceremony just in time!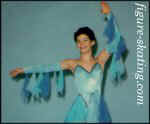 Nancy's skating schedule became more hectic as she reached her teenage years. In order to have more training time, Nancy received permission from her school's principal to arrive school later than the other kids Of course, she made up the missed time by finishing her schoolwork at home! Nancy's father helped pay her costly training expenses by driving the zamboni at her ice rink. All these sacrifices were already paying off as she continued to win several local competitions. Of course, Nancy still made sure to make some time to have a nice social life. She even had time to attend both her junior and senior proms. In 1986, Nancy moved from the intermediate to junior national level.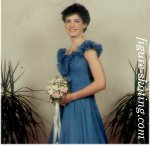 In 1987, Nancy graduated from high school and decided to take a year hiatus from school. It was also her second year at the junior level. She began training with her new coaches, husband and wife team, Evy and Mary Scotvold. Nancy was driving a forty five minute drive to the town of Acton. They also coached a national senior competitor named Paul Wylie. He would soon form a special friendship with Nancy.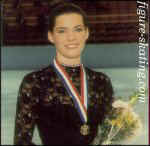 In 1988, Nancy moved up to the senior level and competed in the US Nationals. These championships served as the Olympic trials for the Calgary Games. Nancy was not expected to make the team and she finished a respectable 12th place. Meanwhile, Nancy's training partner and good friend, Paul Wylie was named to the team. The following year, Nancy moved up to 5th place in the standings. In 1990, she won the pewter medal and was sent to the Goodwill Games where she placed 5th. After coming so close in 1990, Nancy was more determined than ever to make the 1991 world team. She did just that by finishing third!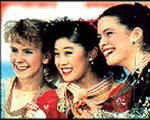 The following month, at her first world championship, she finished third again. Teammates Kristi Yamaguchi and Tonya Harding respectively won the gold and silver medals. Their win culminated in an American sweep of the world medal podium. This accomplishment has yet to be surpassed! Soon Nancy became a medal hopeful for the 1992 Olympic Games in Albertville but first she had to qualify!
Nancy entered the 1992 US Nationals hoping to finish in the top three once again and win a spot on the Olympic team. She did better than that and earned the silver medal behind Kristi Yamagcuhi and ahead of Tonya Harding. Nancy had fulfilled her dream. She was going to the Olympic Games!

At her first Olympic Games, Nancy continued her winning ways. She won the bronze medal while her roommate, Kristi Yamaguchi won the gold! Japan's Midori Ito took home the silver. What made the Olympics even sweeter was her close friend, Paul Wylie's triumphant, surprise silver medal victory.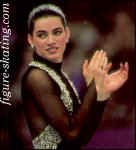 This year also marked Nancy's graduation from Emmanuel College where she earned a business degree. Nancy received much media attention with her Olympic medal. She returned home to receive many lucrative endorsement offers. She chose to stay in the amateur world and was rewarded by winning the 1993 United States Figure Skating Championship.
She was the gold medal favorite entering the world championship and placed first after the short program. However, she experienced trouble during the long program and slipped to fifth place. Nancy vowed to come back stronger the following season.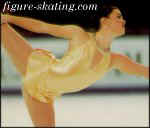 Nancy opened the 1994 competitive season in strong fashion. She won both the pro-am challenge and the international Nancy opened the 1994 competitive season in strong fashion. She won both the pro-am challenge and the international Piruetten competition.

Nancy was the heavy favorite entering the 1994 US nationals but an assault from a member of another skater's camp prevented her from defending her national title. However, she was still named to the Olympic team.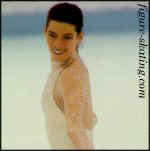 At the 1994 Lillehammer Games, Nancy overcame the intense media scrutiny to deliver the two best performances of her career. She walked away with the silver medal and earned the respect from milliona around the world.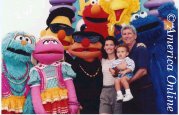 After the Olympics, she retired from competitive skating and began a successful professional career. In 1995, Nancy married sports agent, Jerry Solomon and a year later gave birth to their son, Matthew. Today, Nancy serves as a role model for many working mothers who balance the demands of a family and a fulfilling, successful career.